eigomura.jp★Tasty English "Fluffy Cocoa Pancake" in北海道
eigomura.jp★Tasty English "Fluffy Cocoa Pancake"
Cooking in English for Kids and Parents
2017/1/22(日) 14:00~2017/1/22(日) 15:30
イベント受付開始時間 2017/1/22(日) 13:50~
eigomura.jp★Tasty English
Cooking in English for Kids and Parents
"Fluffy Cocoa Pancake"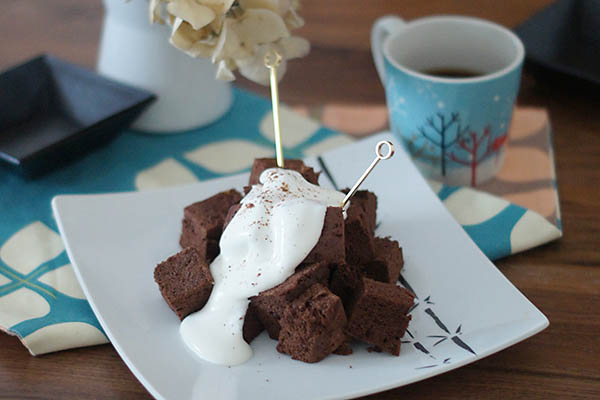 Come and join us at "Cooking in English Lesson for Kids & Parents"! We'll make fluffy cocoa pancakes with super easy recipe.
Meet up with families from different countries in a fun and friendly atmosphere, and enjoy the opportunity to have cultural exchanges.
Date & Time: 2017, Janualy 22 (San.), 14:00 - 15:30
Instructor: SAM, Sakurako (eigomura.jp★Benesse Certified Instructor)
Place: スミタス建築コンペ東支店
 (SUMiTAS Kenchiku Compe East Branch, formally known as "住まいポート21札幌東")

 (Atsubetsu-chuo 2Jyo 1Chome 2-20, Atsubetsu-ku, Sapporo-shi)

4-min. walk from Oyachi(大谷地) Subway Station, Tozai Line
Maximum seating capacity: 14 families
Eligibility: Children (3 to 10 years old) with their parents
Participation fee: 800 yen/person
(Parents also need to purchase their own tickets)
Nursery Services: Not available
Things to bring: Apron, Towel, Slipper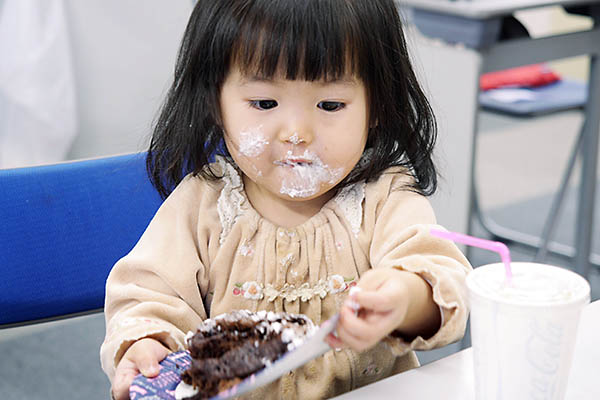 << How to use ticket >>
* Please show your digital tickets on your smartphone's screen at the reception.
* You can check your valid tickets at your "my page" service.
+ If you use Yahoo! Japan ID to purchase tickets, please check this website.

+ If you use the general email address to purchase tickets, you can find your own ticket URL shown in the confirmation email.

+ There is a help page about using the ticket on this platform service. Though it is written in Japanese, We'll inform you this page's URL for just in case.
<< Notes >>
* The reception starts from 10 minutes before the event.
* When visiting by car, you can use the parking lot of the venue.
* During the event, our staff may take photos. These photos will be provided free of charge to all participants at a later date. In addition, we may post them on our websites, SNSs, advertisements etc.
* Personal information you filled in will be shared with SUMiTAS Corporation, a company co-organizing this event. It will not be offered to third parties unless your consent is given.
* We can not respond to a refund of tickets.
* Resale and transfer of tickets is strictly prohibited.
* The event content may be changed due to instructor's physical condition etc.
* This event is running under the auspices of Sapporo International Communication Plaza Foundation.
1/22(Sun.) eigomura★Fluffy Pancake
スマホ専用チケット
販売条件
★受付開始:2016年12月1日〜
対象: 3歳〜小学校低学年のお子様
申込締切日: 定員になり次第締め切り

★チケットAで保護者様とお子様1名がご参加いただけます。2名以上のお子様が参加される場合は、チケットBを併せてご購入ください。

※アクティビティに参加されない小さなお子様は、無料で同席いただけます。
※事前に座席の配置を決めさせていただきます。イベント参加者と同伴者の方それぞれのお名前と年齢(お子様のみ)を、お申し込み時のアンケートにご記入ください。
※最大6人がけの机に座っていただきます。お友達と一緒の机に座りたい方は、お申し込み時のアンケートでお知らせください。
※保護者様には、加熱したりナイフを使ったりする作業をお願いする場合があります。
※ご購入後のチケットの払い戻しはできません。予めご了承ください。
チケットの取出し方法
チケットは
こちら
または
お申し込み時に登録したメールアドレス
よりご確認いただけます。
お問い合わせ先
メールアドレス
電話番号

10:00 a.m. - 6:00 p.m. (weekday)